Services
When you are ready to hear your best again, you are ready for the Hearing Wellness Centre. Your hearing care team are devoted to providing exceptional hearing healthcare in a safe and kind-hearted environment.
Hearing Tests
Hearing Testing and Evaluations
Choosing the right hearing aid starts with a clear understanding of your unique hearing loss needs. Our advanced testing procedures accurately identify whether or not you have hearing loss and measure the type and severity.
Unfortunately, many people live with hearing loss for an average of seven years before seeking treatment. Begin your path to better hearing with a comprehensive hearing test by Dr. Macari. This includes pure-tone audiometry, speech testing and speech recognition testing.
More on Hearing Tests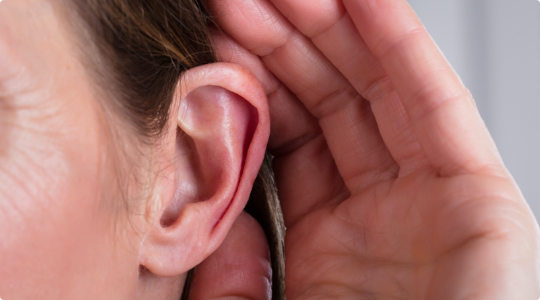 Online Hearing Test
Think You Might Have Hearing Loss?
Take our free, 5-minute online test to get a better understanding of your hearing health. It can determine if a professional screening is right for you.
Our Process
Finding the Perfect Match.
Hearing loss looks different for everyone, and as a result, there are a number of hearing aid varieties on the market. Through careful evaluations and custom fittings, we'll help you find the best device for your hearing loss needs.
Hearing Aid Services
We Service Your Devices
From hearing aid screening, selection and fittings, to ongoing maintenance and repairs – we offer a wide range of services to keep your hearing aids performing their best.
If your hearing tests indicate that you have hearing loss, hearing aids may be one of the recommended treatments. Your specific hearing needs, lifestyle, cosmetic concerns and budget will be matched with the variety of hearing aid styles available. Financing is available, and if you qualify, assistance may be available through the Ontario Assistive Devices Program.
More on Evaluation for Hearing Aids
We use live speech mapping to fine-tune your devices. This ensures that your instruments deliver sound customized just for your ears. You'll also learn how to care for your hearing aids and perform regular maintenance. You'll receive a wealth of valuable information about adjusting to life with hearing aids.
More on Hearing Aid Dispensing and Fitting
While many hearing aid issues can be easily troubleshooted, it's important to visit our office if your device isn't functioning properly. To ensure you get the longest life from your devices, we recommend that you bring them in every six months for a deep cleaning. In addition, The Hearing Wellness Centre can perform warranty repairs.
More on Hearing Aid Repair and Maintenance